BASIC INFO Application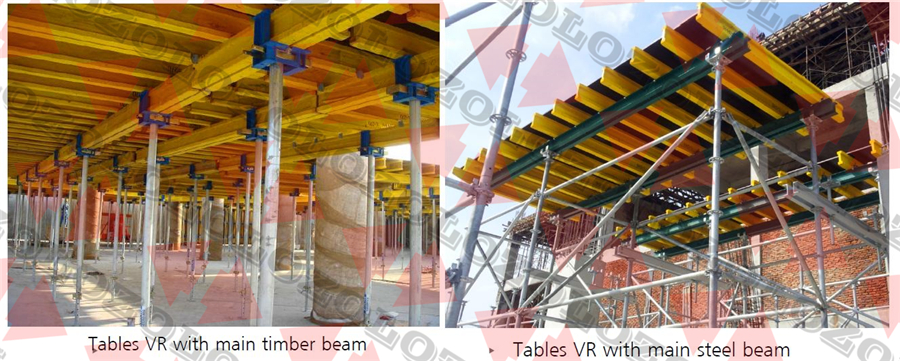 i. Perfect for projects in building construction with high demands for finishing quality,safety and efficiency.
ii.Adaptable to any type of slab,solid and lightened.
iii.Can be moved form one place to another without dismantling,thus reducting risks during assembly and dismantling.
iiii.Quick formwork erection, stripping and material relocation,requires less labour:great efficiency.
v.Without removing the props when stripping or relocating the tables.
Safty system:
i. Formwork erection with plywood and handrails on the ground ,except for infill works at height.
ii. Handrails attached to perimeter tables during the entire building process.
iii. Elements remain fixed from the beginning to end of the work:Impossibility of falls from height.